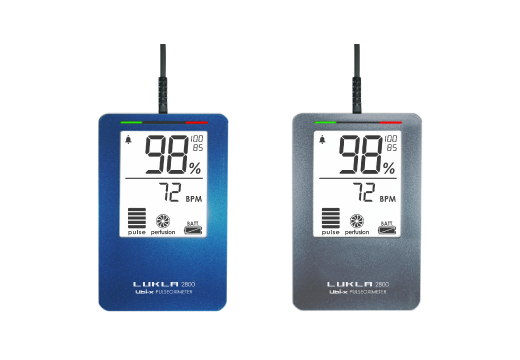 ※Product image for illustration purposes only.
- Pulse oximeter

LUKLA2800

LUKLA2800 is a hand-held type pulse oximeter.
High practical performance has been achieved by the energy-saving design (measurement time 120 hours) and high-performance probe.
It is ideal for patients at home, for testing for sleep apnea syndrome, for rehabilitation, etc., for continuous measurement.